I wrote this as a quick way to render 3D volumes and interesting shapes. Been playing with it long enough so figured I'd show an example. Normally I use POV-Ray, but it's more fun programming it in GM. I may make a version that allows user input.
Download:
Here
1.5 Mb Zip file containing a GM7 executable. Displays in window, with full-screen option. No resolution changes.
Here's some screens (there are 12 total in the demonstration):
Mollusk shape based on modified torus/spiral

Trefoil knot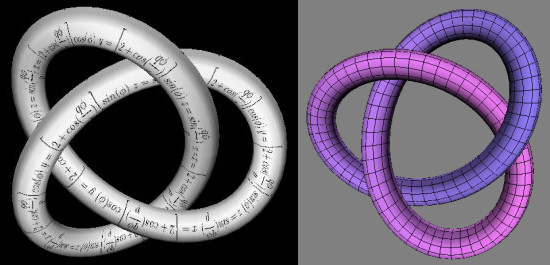 All the shapes are calculated from parametric equations and rendered with a d3d triangle mesh. If you're interested in some of the equations, here's a
few
. The other ones are pretty standard. If you want all of them, PM me.
The normals are calculated from the cross-product at each vertex so the lighting looks right. You can display the shapes as a standard mesh (in the style of Mathematica) or with a texture. The textures were made in POV-Ray and PaintShop.
My favorite volume is this "breather". You see these all over the web nowadays, so thought I'd make one too.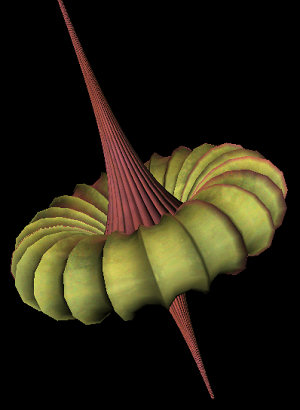 ...and yes, there's an Easter Egg.