The Havoc Agency has been the top underground international carnage syndication since 1952. Recently though internal conflicts have started to tear it apart. Now, two of the top-ranking agents have appeared as the main contenders for control of the agency. Internal war has begun. Take sides and join The Havoc Agency.
Take control of an Elite Havoc Emissary in this strategic online top-down shooter. Hide in shadows, duck into buildings, run between barriers, and unleash a maelstrom of bullets onto the enemy forces! This is
not
a generic "run & gun" top-down shooter, it's going to take a little more cunning to defeat your enemy.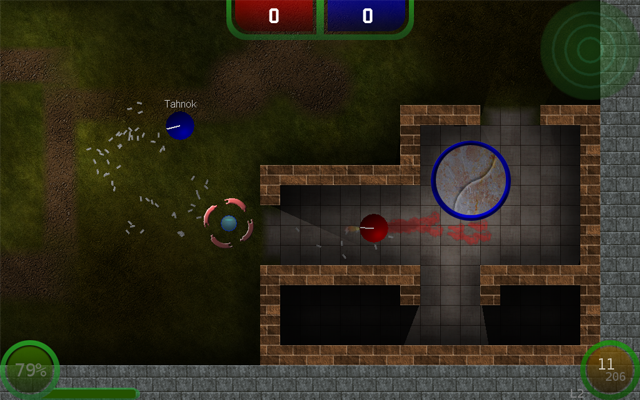 Features:
Strategic gameplay:
Assault rifles, sniper rifles, grenades, submachine guns, and more to choose from
Buildings and shadows to hide under
Weapon system that discourages "run & gun" gameplay
Highly moddable:
Weapons can be customized and even entirely new weapons can be created
Textures can be changed and new ones created
All mods automatically transferred to the players
Once the map editor is finished new maps can be created
Server side collisions:
Cuts lag in half (especially nice for shooting)
Does not give laggy players an advantage
Extremely hack resistant (note: this is not a challenge to hackers)
Other:
Reflect Games enabled, allowing you to have your own account and easily find servers (no manually entering IPs!)
Graphics quality settings allows older PCs to play too (settings.ini)
Super smooth texture blending system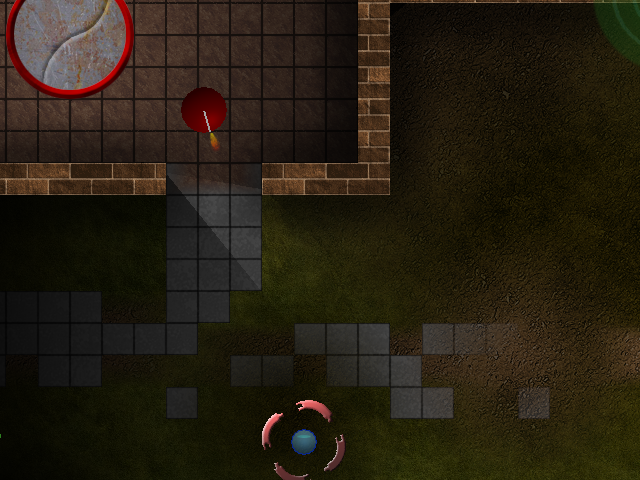 Click Here To Download Beta 2!
The download includes both the game and server.
Go to "Info" on the main screen for controlsAdditional Maps (not included in the main download!):
Desert Outpost
Route 6
Official THA Forum (hosted by Reflect Games)
Discuss the game, make suggestions, keep up to date on the latest news, and schedule matches.
Details:
Created in GM7 Pro
File Size: 6.26 MBs (includes game client and server)
Does not change screen resolution
Reflect Account Required:
This game requires that you have a Reflect Games account to play. Accounts are completely free and easy to setup. If you already have an account with Reflect you can use it to log in to this game also.
Click here to register a new Reflect account!About BaboViolent 2, Adrenaline, and other online TDSs:
I know that comparisons are inevitably going to be made between this game and other online TDSs. Please try the game first though before making any judgments. I know better than to go into competition with these great games so I've really tried to make The Havoc Agency's gameplay and style stand apart from the rest.
To-do list (not complete, just some stuff I know people are going to ask about):
Non-circle player graphics (yes, they are temporary!)
Game modes other than team deathmatch
Picking up/dropping weapons
Map editor
More maps
Known bugs:
The server occasionally gives an error, which can be ignored.
Players occasionally spawn at the enemy's spawn, especially at the map "The House".
Hosting a game:
The server requires TCP port 27000 and UDP port 28000 to be forwarded if you're behind a router or firewall. Otherwise, other players will not be able to join your game.
Userbar:
If you want to support THA in your signature feel free to use the code below:
[url="http://gmc.yoyogames.com/index.php?showtopic=428230"][img]http://i16.photobucket.com/albums/b9/tahnok100/TheHavocAgency_Userbar.png[/img][/url]
Click here to see what the image looks like.
If you want to play, catch me on one of the chat programs listed in my profile. If you download/play please comment!
Thanks,
Tahnok
Edited by Tahnok, 26 January 2013 - 01:19 AM.