OK, everyone has seen orbital simulations. But have you ever seen a simulation of an orbiting body rolling around a curved surface? I've had this for a while thinking I'd make a game with it. I won't do that, but it's pretty cool so I figured I'd post it here.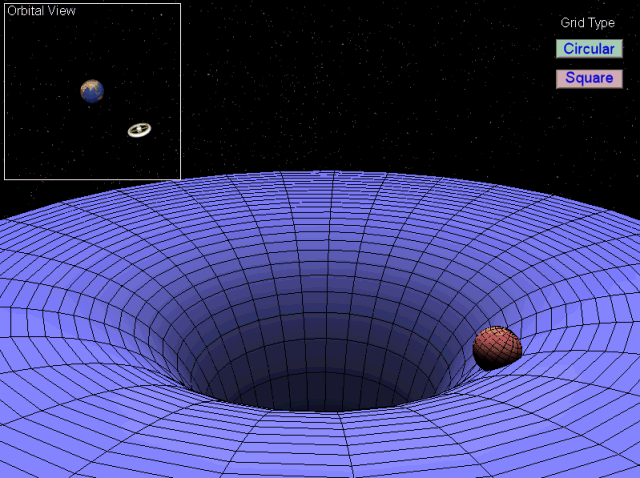 Surface Calculation
- The 3D surface is an inverse R-squared function - i.e., the form of the gravitational field around a massive body.
- The surface is created with a triangle mesh, using either a rectangular grid or a radial pattern. You can switch between rectangular and radial grids using buttons in the upper right.
Orbital Calculation
- The "rolling ball" follows an orbital trajectory calculated using the inverse R-squared force. The orbit is not pre-calculated. The position is updated in real-time by integrating the equations-of-motion.
- The orbital path is shown in traditional top-down view in the orthographic window.
Easter Egg
- Of course. And it's VERY cool.
Here's the download:
Space Warp
1.2 MB zip file containing a GM 7 executable.