This is my version of a 3D equation plotter for mathematical surfaces. It also includes an option to use a "mesh" instead of a solid surface. I included some of my favorite equations as a demo.
Some screenshots:
sin( r ) / r in surface form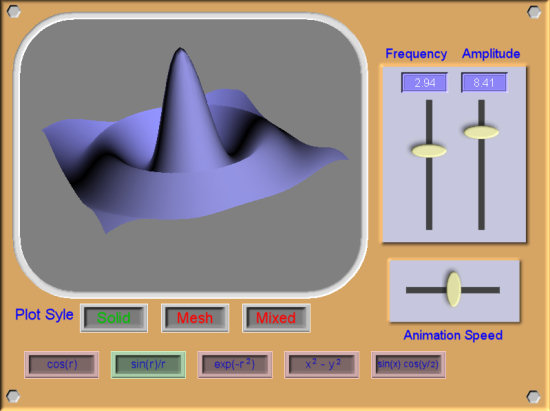 cosine( r ) in mesh form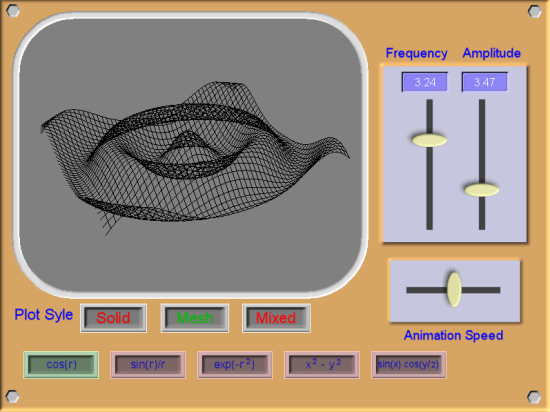 Actually, the GUI may be neater than the surfaces. You can control frequency, amplitude, and animation speed. And you can select 3 different surface-plot-types: solid, mesh, and mixed (half and half). There are five different equations to choose from: cosine, sin( r )/r function, gaussian, hyperboloid, and Wigner oscillator.
Here's the download:
Download
(1.2 Mb zip file containing GM7 executable)
I wrote this to learn how to use the d3d_vertex_normal functions. I never really bothered with these, but they are REALLY powerful once you master them. The only real challenge is getting the normal vectors right. Without those, the lighting is all messed up.
And of course there's an Easter Egg.