TetraPuzzle
Each puzzle is randomly generated, but the puzzle will always be completable. The goal of TetraPuzzle is to move all of your pieces from the right board to the left board with all touching edges having the same colour. When you do this, you win. If your score is the best so far, for that puzzle, you get a high score.
Source:
http://host-a.net/ta...zle(source).zip
EXE:
YYG
,
Mediafire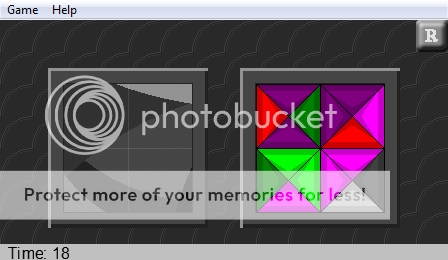 My best times:
Edited by $pecter, 30 January 2011 - 08:41 AM.