Here's my entry for Chronic's simulation & sports competition.
In Silico
It comprises six mechanical simulations: double pendulum, ball on spring, unicycle, Newton's Cradle, pendulum on spring, and gyroscope.
All the calculations and renderings were performed using only GML and d3d transformations. No dlls or external models were used. Everything is rendered in real-time by integrating the equations of motion (except for the cradle and gyro, which are animations). This motion is described by the second-order differential equations.
The integration is done numerically using a Taylor approximation, and is updated at 1800 Hz. The 3D display is updated at 60 Hz, so every 30th frame is displayed. This gives the illusion of reality, while keeping the integration from becoming unstable.
GYROSCOPE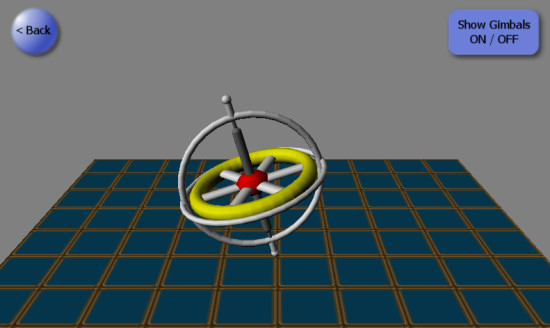 DOUBLE PENDULUM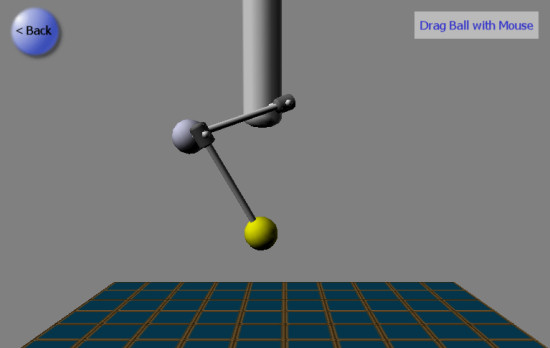 UNICYCLE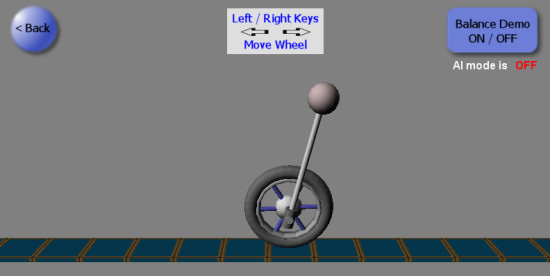 Additional Screenshots:
BALL on SPRING
PENDULUM on SPRING
NEWTON'S CRADLE
DOWNLOAD
In Silico
-- 1.3 MB Zip file, containing GM 7 executable.
-- Runs in 800x600 window, with full-screen option.
-- Does not change resolution.