Help an Eyeball save his planet, Eyeris, from the giant evil Veyerus in this very long and unique platform adventure game.
You roll around 20 different zones with 95 levels collecting power ups to kill enemies while avoiding various traps.
There are also 26 different bosses to kill, and over 7 hours of gameplay!!!
made for competition04 on yoyogames.com
Some screenshots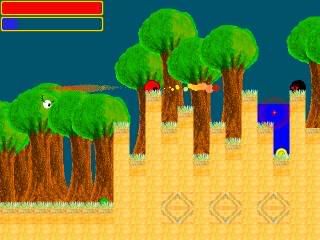 yoyogames.com
http://www.yoyogames...ames/show/72083
gamemakergames.com
http://www.gamemaker...?a=view&id=6881
Edited by shroomz120, 06 January 2010 - 04:36 AM.