Citadel Skies
Current Download (30-05-12), include lvls 1,2, 3 and 4. Level 5 is a boss fight test and Level 6 is a tech demo.
Alice40k- Citadel Skies WIP 17.3MB
Category:
Arcade Action Shooter
GM Version:
8.1
Vista / 7 Compatible
= True
Change Resolution:
No, Plays in full screen, room views scale to fit
Description:
Citadel Skies is a 2D shooter unlike any other. With intelligent enemy AI, dogfighting has never been so intense. Partake in various missions using three different aircraft, each with thier own specialised weapon systems. The RADAR and fully featured HUD keeps track of enemies and objectives, while your trusty wingman Ashmore is always at your side. An engaging story will thrust the player into action in 8 compelling missions, culminating in a huge twist at the end.
Please try the demo, and let me know what you think!
Controls:
Up Arrow: Accelerate
Down Arrow: Decelerate
Left/Right Arrows: Turn- use down arrow at the same time to perform high G turn. 'All turning slows you down'
Space Bar: Machine Gun
Alt: Lockon Targets (Locked on target shown in bottom right corner)
Ctrl: Fire Missiles (Homing if a target is locked on)
Shift: Change Missile Type
C: Flares
L: Toggles landing gear
Enter: Increases RADAR view
New Screenshots: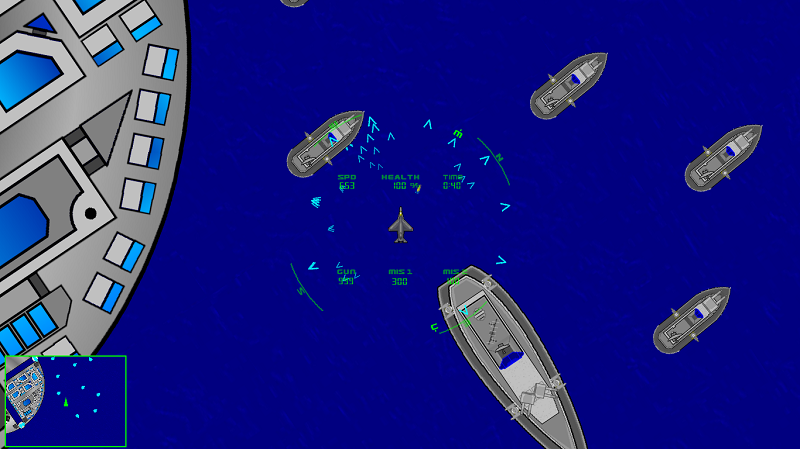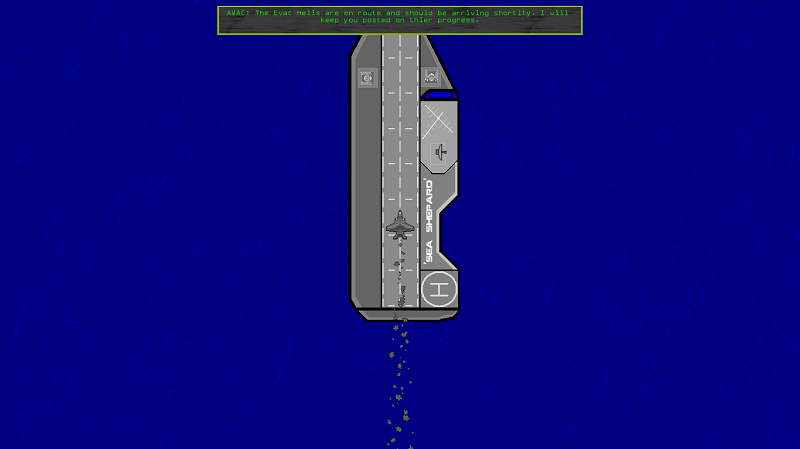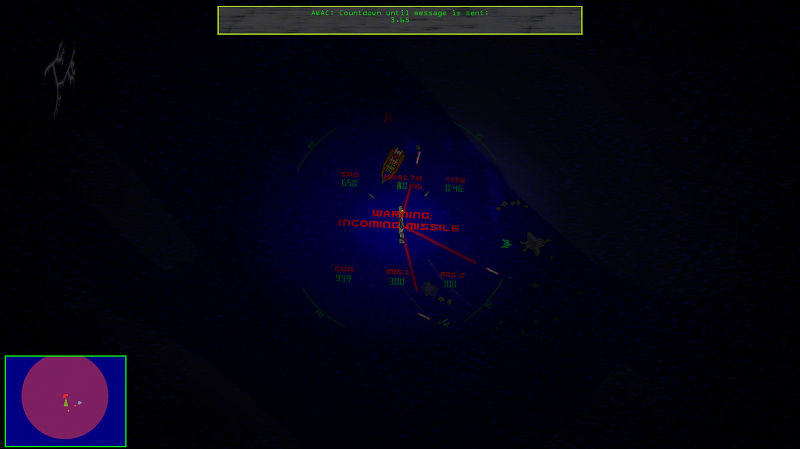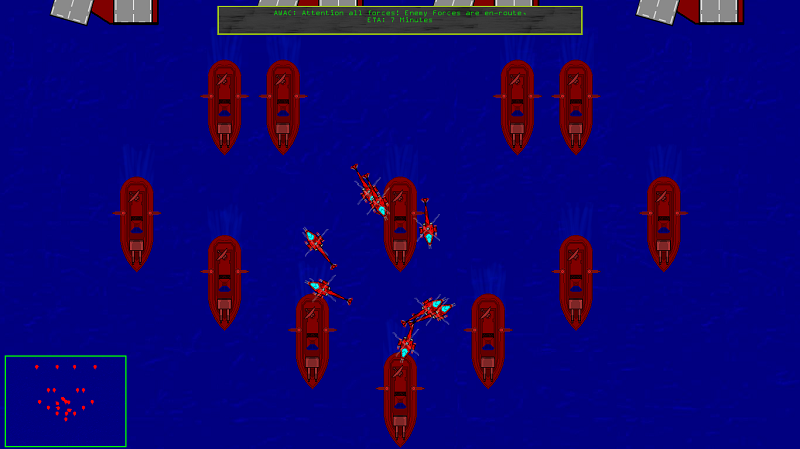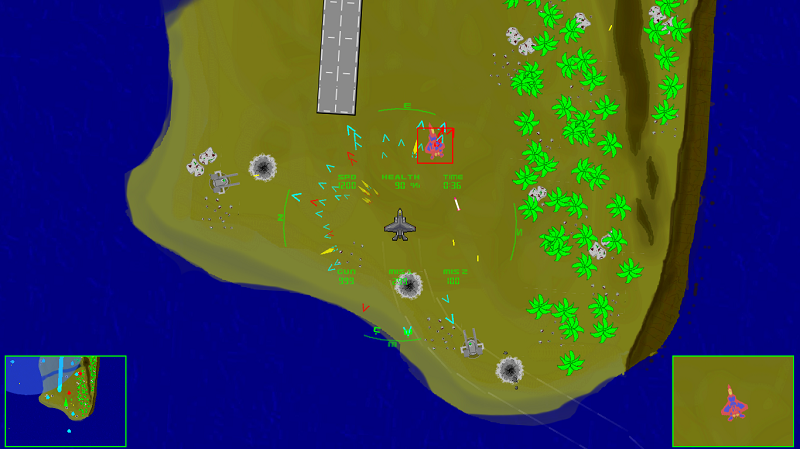 Current Features: (In Demo)
Mission Briefings, with map, description and voice acting
Choice of 3 planes, each with different weapon options and handling
The ability to take off and land on the 'Sea Sheppard' air craft carrier
The ability to make a high G turn (down and direction arrows)
2x Homing missiles per plane (basic and advanced)
The ability to land and reload on the 'Sea Sheppard' or Runway
Picture in Picture view of the enemy your are locked on to
Automatically scales the room view to your monitor size
Dynamic HUD and compass that:
*Warns you about missiles with a beep, text, and red line
*Warns you about stalling with a beep and text
*Turns red when low on health
*Keeps track of health, ammo and distance to objective
*Points towards nearby enemies and allies
*Has a compass
*Radar
*Shows the locked enemy in the bottom right
Scripted voice acting
Many sound effects
Smart AI -Ashmore, your wingman flys close by at all times and provides suppport
Pirates that drive around and shoot at you
Smart AI Helicopters that fly around and shoot at you and allies
Smart AI Planes that dogfight with you and other planes
Battlecruisers with up to 6 independently rotating and firing weapons
Majority of the sprites completed
Graphics Options (turn on and off smoke trails, background detail, explosions etc)
Music by Ben Tibbetts
(Thanks!)
To be Added:
8 complete missions with a surprise twist at the end, hoping for 1 hour+ worth of gameplay
Fully functioning menu and save system
The ability to use custom sprites for your plane
Radio banter
Score?
Online Multiplayer?
Thanks in advance for your constructive feedback and comments
Edited by Troutmonkey, 30 May 2012 - 02:02 AM.