Sushi!
Waxy's Sushi Party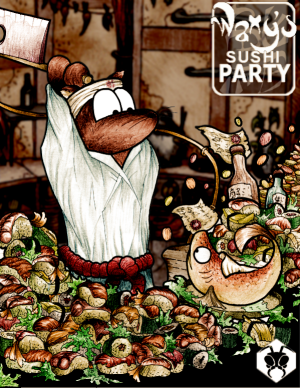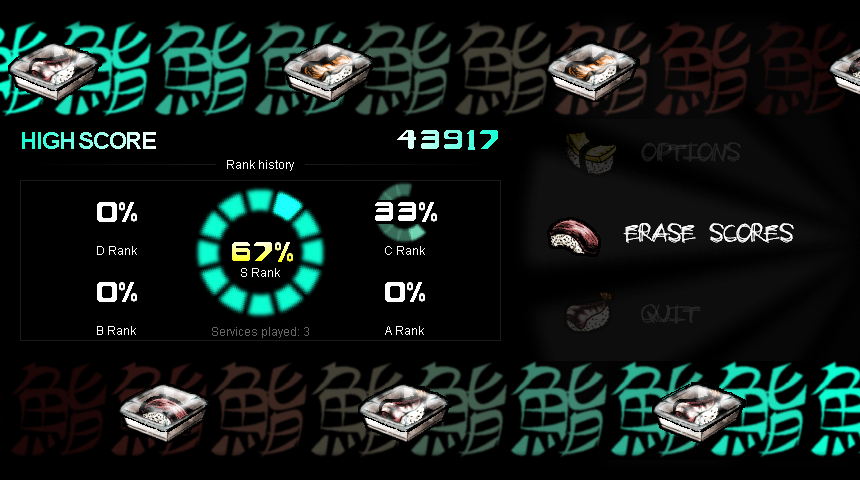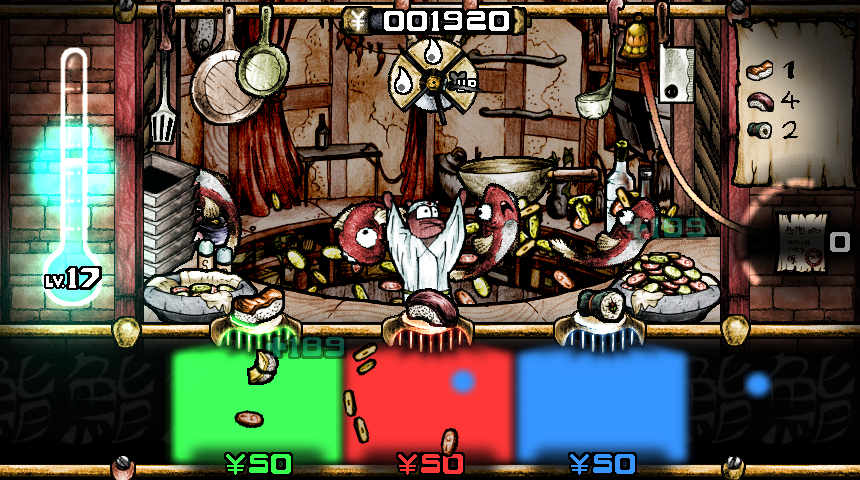 Play on YoYoGames
Download

A simple, relaxing game.
A high-speed, high-fat 100% fresh heart-pounding fish-slapping arcade nightmare. Waxy must serve orders at a sushi restaurant while charging customers for their food, in order to gain huge tips, increase his prices and avoid being shouted at by the boss. A game of nerve, stress and multi-tasking, with English and Swedish language options available.
Presented in 860x480 widescreen, with high-saturation colourised hand-drawn graphics, original soundtrack by
Hurtdeer
, and high-quality stereo sound powered by Shaltif's SXMS module.
Controls, in-game:
Action buttons 1,2,3,4 : Z,X,C,V or Q,W,E,R
Deploy bonus : Arrow keys
Type bill contents : Numpad or number keys
Despatch bill : Enter
Pause : Escape
Controls, menu:
Accept : Z,X,C,V or Q,W,E,R
Back : Escape
Selection : Arrow keys
Please play all four
lessons
before starting a service. There are no known bugs except for a background issue on Vista machines which is being fixed, and a couple of balancing inconsistencies. We also expect to bring full language/translation support soon...
Enjoy.
Edited by Srehpog, 04 January 2010 - 04:44 PM.