Hey, I just wanted to make a Pokemon Fan Game. It's called Pokemon Fusion. The Pokemon Engine I used was
Game Fortress' old editable file(I can see why he gave it out). Although I have already finished most of the game, there are still a few bugs to work out. I mixed up the Pokemon sprites.

MADE IN GM6.1A REGISTERED

DOWNLOAD LINK:

http://host-a.net/sa...efusiondemo.exe

CONTROLS:

1.)Arrow Keys-move
2.)[D]-Open menu(outside buildings)
3.)[S]-Cancel
4.)[Space]-Interact/Select


UPGRADES BY ME:
1.) Attack animations
2.) Pokemon Center redirection when HP=0
3.) More Pokemon
4.) Indicates attack used by opponent
5.) Changed tileset


BUGS:
1.) No trainer battle
2.) Only the first attack shows up after your first battle
3.) Cannot switch pokemon while battling

Please help me fix them, major credit given.
Insert Image

Credit types:
1.) Simple name showing
2.) Name for character in game
3.) Subject of character's conversation

[b]SCREENSHOTS: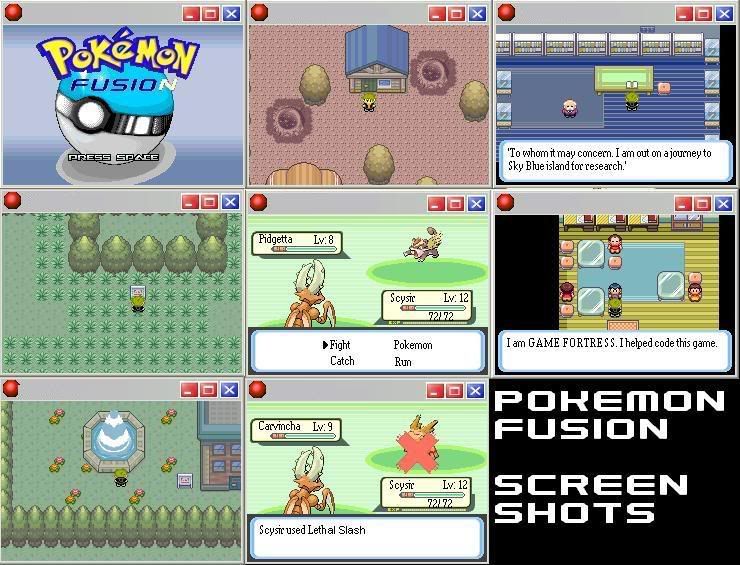 Edited by sanvigm, 19 May 2008 - 02:22 PM.