Atlantis Wars
1.02 (Updated January 8, 2009)

Screenshots
Landing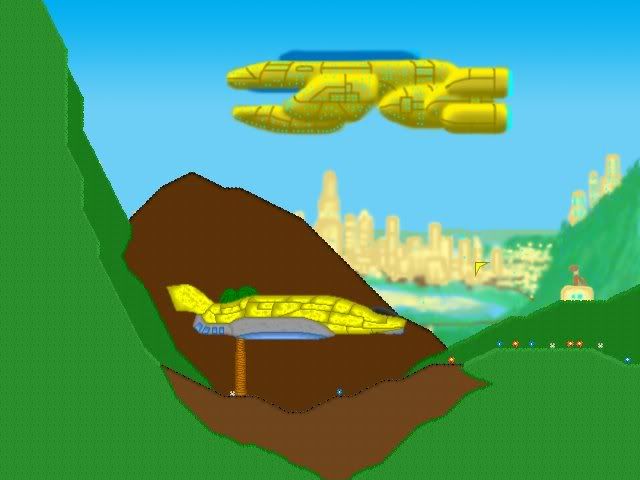 Combat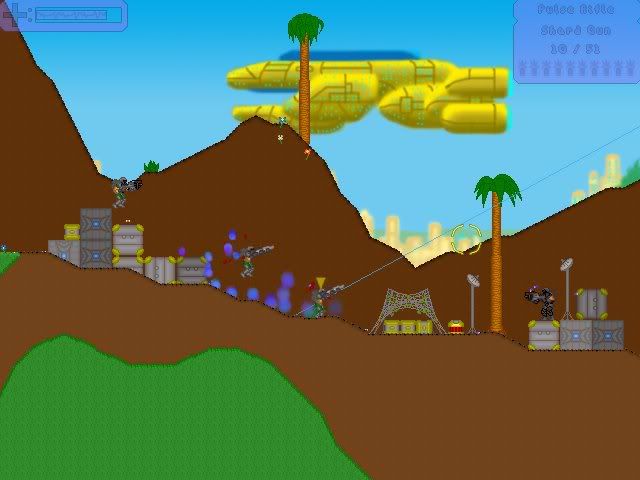 Some additional shots.
Air Support!!!!
Scenery in the nice mountains...
Download Link:
Download or play on Yoyo Games...
Fixes:
1.01:
Fixed the game starting in the strange level with all the guns. That was a test level. So sorry about that.
Tank dying should no longer cause error messages.
Character's legs when crouching are now the correct sprite instead of some weird green camo.
Fixed AI controlled characters using the Shardgun never being able to reload when stuck holding down secondary fire.
Hopefully fixed the flying robots going through walls.
Changed some sound effects.
Some small tweaks in level 1.
Some cutscene tweaks so they play out correctly.
View shaking no longer puts view outside the level boundary.
Levels now fade to black when completed.
BTW Game never actually made it into the competition though, weird website glitches happened for Yoyogames.com.
The game is hard... So depend on your allies and take cover often.



Controls:

A:
left
D:
right
W:
jump
S:
crouch
E:
use
Shift:
Switch guns
Left click:
fire
Right click:
secondary fire, most weapons have an alternate firing mode
F10:
Quit
F11:
Restart game
Edited by Potnop, 09 January 2009 - 02:36 AM.