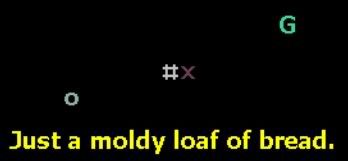 (partial screenshot.)
robotfindskitten
Genre/Category: Kitten finding simulator.
Download Size: 0.97 MB
Game File-Type: Stand-Alone Executable
Resolution: No change. (use F4 to switch window/fullscreen)
Written In: GM6.1 Registered
You control a robot with a simple mission to find a missing kitten.
Download v1.1

1.1: Some new nonkittens, more reliable engine, hidden game mode.
Edited by JTR, 02 April 2008 - 06:11 PM.