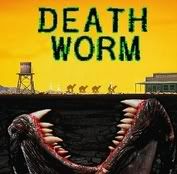 Game instructions in F1.
Most of the time you just need the arrow keys.
You can't save or load the game.
There is a growth system, but its slow.
Death Worm licence is owned by PlayCreek (.com)
(iOS, PSP, Symbian, WinMo)Genre/Category:
Fast-Paced Minigame
Download Size:
3.5 MB
Game File-Type:
Stand-Alone Executable
Resolution:
Changes to 800 x 600 (use F4 to switch window/fullscreen)
Written In:
GM6.1 Registered
In this game you are an oversized worm that jumps above the ground and eatshumans, birds, dromedars and other animals.
When you have eaten enough of them, the humans will start to guard the area.

Here's a review about the game: http://gmc.yoyogames...howtopic=296204Small update: 1.04:
-Screenshake by Jonah Schreiber.
-More cheats.
-Slowdown by digging holes eliminated.
GM ArcadeDownload
(
http://64.69.43.77/
)
YoYo Games Download
(If you're on Vista, use the utility I've linked to in my signature.)
Gameplay video from an earlier version. (YouTube)
Click Here
if you'd like to take a look at the source.
There's a couple of things that I didn't make myself, so check the info file for credits.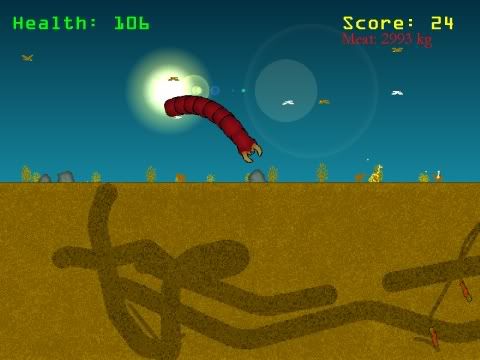 <span style='font-size:8pt;line-height:100%'>image from v1.00</span>
Edited by JTR, 06 September 2010 - 09:59 PM.