I made this back in February but then I forgot all about it. We were using an oscilloscope in physics lab and we made some Lissajous figures.
So I decided to make a GM oscilloscope so I could play with them. Here's a screenie (the trace isn't complete because the screen capture misses part of it):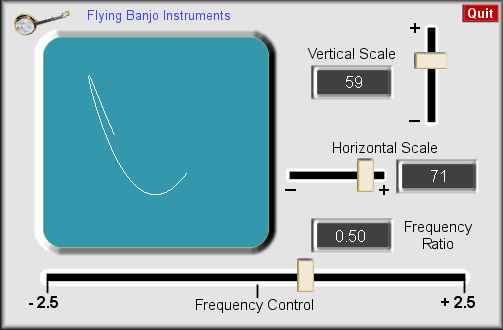 kc_scope.zip (1 Mb)
You can get different figures by sliding the "frequency ratio" control. The best ones (IMO) are at 1.01 and 0.5.
(Also, there's an Easter Egg hidden somewhere
)