File type:
.gm6 / .exe
File size:
212kb / 1190kb
Changes screen res:
No
This is just a little project I whipped up for a class at school. We had to design our own experiment and carry it out. I decided to see if a computer controlled robot could beat a human in a simulated maze. This type of situation might be relevant in a burning building, where it might be perilous to risk human life, but a robot might be too slow to save lives.
Well, anyway, this is just a basic 3d maze, with a 2d equivalent that the robot moved through. To test the robot maze, click on one of the blue arrows next to the robot maze. Likewise, to test yourself in one of the human mazes, click on the corresponding arrow. The arrow keys move the user. Shift makes the user run faster.
The 3d maze map can be brought up by pressing the Space key. You are the blue arrow, and you must make it to the goal represented by a red circle. However, there is fire placed throughout the maze that does not show up on the maze overlay. The user cannot walk through the fire, and must find another way. Touch the big blue rectangle at the end to stop the timer.
When you receive your 5 times, you can post them.
Please only post your first scores, as posting your "best" scores will throw off my data.
You can post your best scores after your first scores if you like, and I'll list the best score for each maze. However, I would really appreciate it if you also tested a friend or family member who is not very computer-literate. I am guessing that most of the users on this forum are adept with computers. Testing someone who isn't as good with computers will balance my data.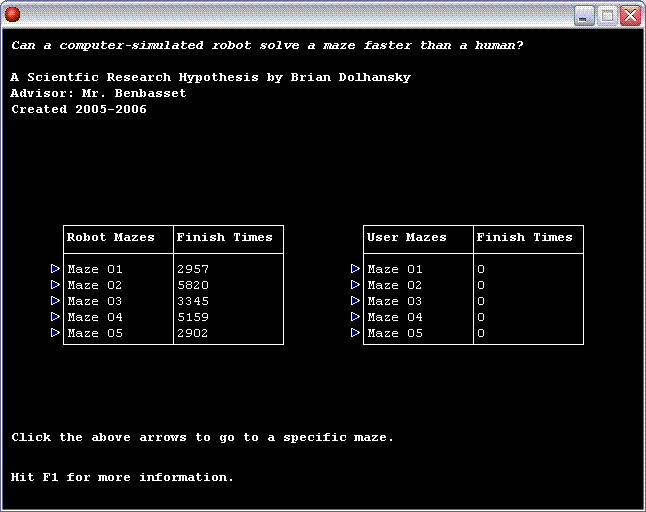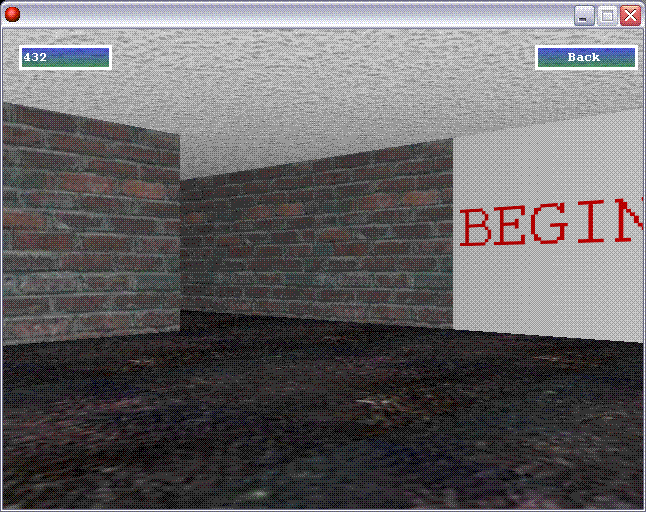 Download the .gm6 here:
Science Research Experiment .gm6
If you don't have the registered version, you can download the .exe here:
Science Research Experiment .exe
Edited by qwertyman, 18 March 2006 - 04:16 AM.